Come!
Slow down ~ Listen ~ Savour ~ Be ...


November 4 - 6 , 2016
Near Honeywood, ON


An inspiration incubator for magicians, evolutionaries, adventurers and anyone who wants to play their way to a more hopeful, generous, kind, inclusive and loving future!

Gather ~ Connect ~ Co-Inspire ~ Co-create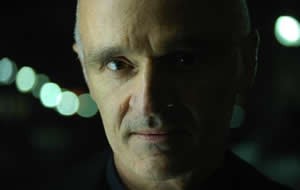 Chris Burkett
is a multi-talented award-winning producer, singer-songwriter, composer and sound engineer. His music collaborations with artists like Sinead O'Connor, Alison Moyet, Dexys MidnightRunners, Talking Heads, The Pogues, Bob Geldof, Quincy Jones, Mel Brooks, Buffy Sainte-Marie and Steve Earle have sold over 100 million records and earned a Canadian Juno, a Polaris Music prize, 3 Juno nominations in 2016 and 3 international AMPEX Golden Reel Awards for excellence in the music business.
"Chris Birkett is electric! His voice is beautiful and rich in tone and candor. His powerful, soulful voice is both raspy and smooth at the same time, with a sound that is reminiscent of a Peter Gabriel, a Rod Stewart, or a Joe Cocker, but with a rawness and a realism that is uniquely his own!! His gripping performance and stage presence with mesmerize you!" – Julia Balay
Together with musician friend Dan Ferguson, the two will set the stage on Saturday night with their songs and storytelling for all of us to find a place for our own rhythms, stories and songs … and notice that, in the big scheme of things, who we are really matters.
Also joining us is ...
Joan Prowse, Producer/ Director at Cineforce- with a series currently on TVO called Green Heroes. It tells the inspiring stories of people who acted on their idea, overcame an environmental challenge and built movements of people in their own community and around the world. Featured heroes include environmental champions like Jane Goodall and David Suzuki but the greater focus is on atypical and everyday heroes to inspire others to get involved in protecting our precious planet.

They also created The Green Heroes Academy
app
that engages the audience! Totally our kind of thinking!
She has also produced the inspiring television series Lucky Breaks that explores the role luck plays in a celebrity's success. After more than 150 interviews with established artists in a variety of arts and entertainment fields from sports, music theatre, film, stage and screen, she says "I gained insight into the mind-set and beliefs of successful people which I could share with you.".
We're looking forward to that!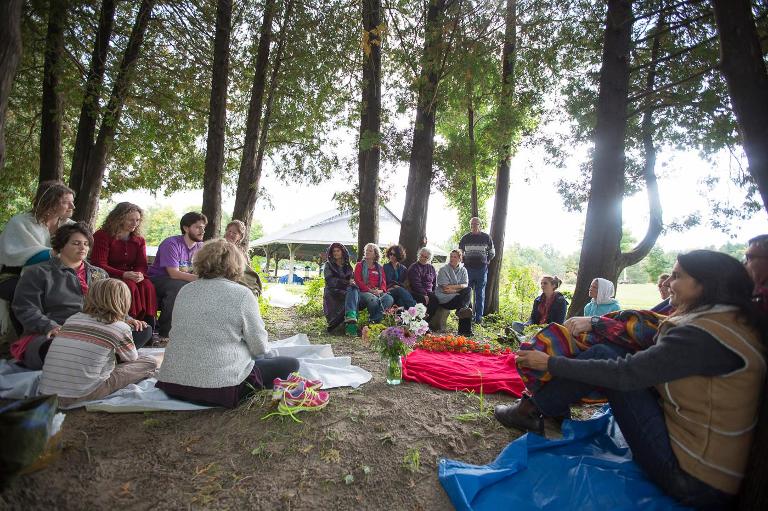 a weekend retreat for people inspired to connect and to work together to make a difference
meet others interested in making a difference.
connect & co-inspire
see what magic transpires
when people get together
and notice that they matter.