We are very excited

to have as part of our team of facilitators ...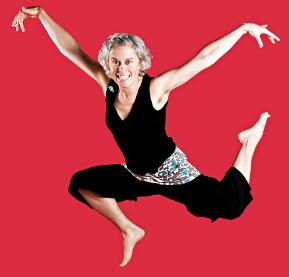 is a dancer, an artist facilitator and an expressive arts therapist. She teaches weekly dance and yoga classes in rural communities. She has been facilitating creative-based experiences for all ges for 18 years - in schools, in day-long workshops, on week-end retreats and in camps and classes.
"My passion is to hold safe and supportive spaces where people of all ages come together to co-create and grow. I aspire to contribute to an inclusive, dynamic and peace-full world where the real juice comes from blending the diversity of age, geography, culture and creative medium.
What inspires me is witnessing people's creativity in action; the bubbling up of possibility, the emotional connection with themselves and each other through the medium at play, and the deep sense of joy that is tangible. What is unique about my work as an artist facilitator is the wide range of ages and artistic media that I play with in primarily rural settings."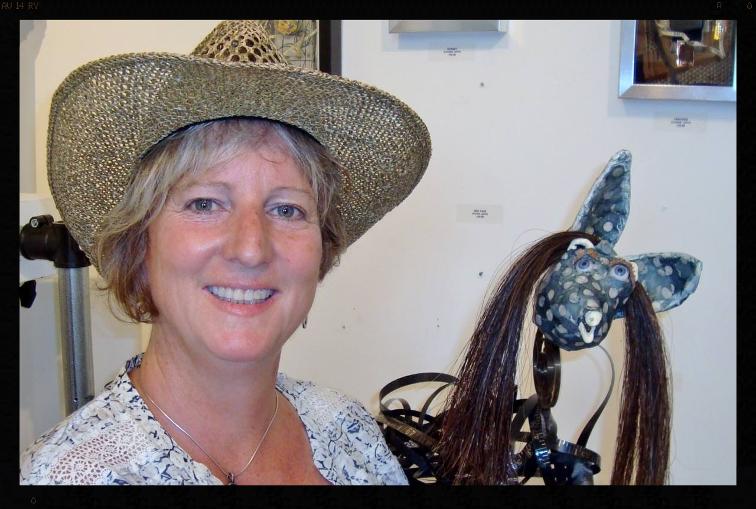 A multi-media artist and up-cycle sculptor, Suzanne lets loose her playful sense of humour when using salvaged and found materials in a variety of media, including acrylic, welded metal, papier mache and mixed media.

Suzanne's passion for sculpting awoke through a 1995 papier mache course at the Avenue Road Art School in Toronto. She credits Gernot Dick, founder and director of the Atlin Art Centre in Magic Mountain, B.C. whose Idea and the Creative Process course instilled in Suzanne the freedom and confidence to explore and to imagine without boundaries.

Suzanne also finds inspiration in re-examining society's castoffs - items considered outmoded, obsolete or out-of-fashion. She seeks to reinvent them in a respectful, artful, and playful manner.

We are excited to have Suzanne's creativity flowing through IC2014!
Suzanne will inspire our minds & hearts to CONNECT & CO-INSPIRE. And to think & feel outside of 'the boxes' we create for ourselves and our world.

We are excited & delighted to count Suzanne among our team!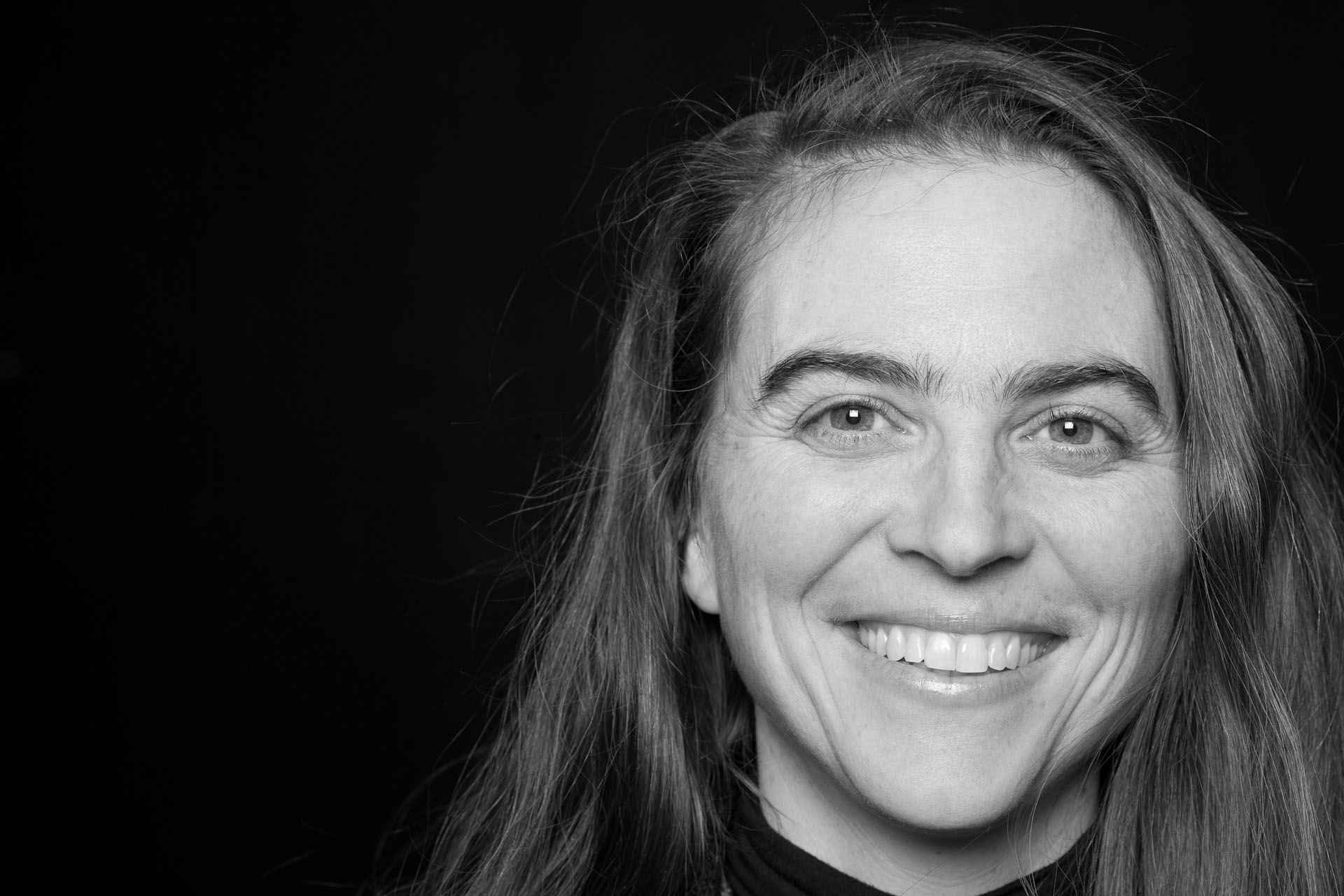 Tanya Williams

is a context artist with a passion for dancing with complex systems… in community, on the land, and in the body. She has been facilitating and performing contact improvisation for 15 years, along with Forum, Playback, site-specific and physical theatre, ensemble improvisation, authentic movement, drawing on intensive study of Dynamic & Structural Integration bodywork, Alexander Technique movement education, systems-thinking and intentional living. In recent years she co-directed Guelph-KW Youth Theatre, has performed in the Guelph Contemporary Dance Festival, IMPACT Festival, Unhinged Festival of Site-Specific Theatre, with The MT Space, Portal Dance Projects, Fall On Your Feet Dance Lab Collective, Karen Kaeja of Kaeja d'Dance, The Embodied Cognition Collective and Philip Beasley's ecological-architectural installation: Hylozoic Ground. She is a co-founder of the Ontario Regional Contact Jam, Friends of the Floor Dance-Theatre and The Living Room Context learning community generating everyday co-intelligence through the embodiment of a systems understanding of our world.
Recently, she is interested in how to create contexts that nurture our noticing shifts in attention, sensation, perception, meaning-making, impulse and choice, grow response-ability and delight at our learning edges, and emerge self-authorship and co-intelligence in "the dance".

We are honoured to have Tanya bring her magic to Inspiration Convention 2014.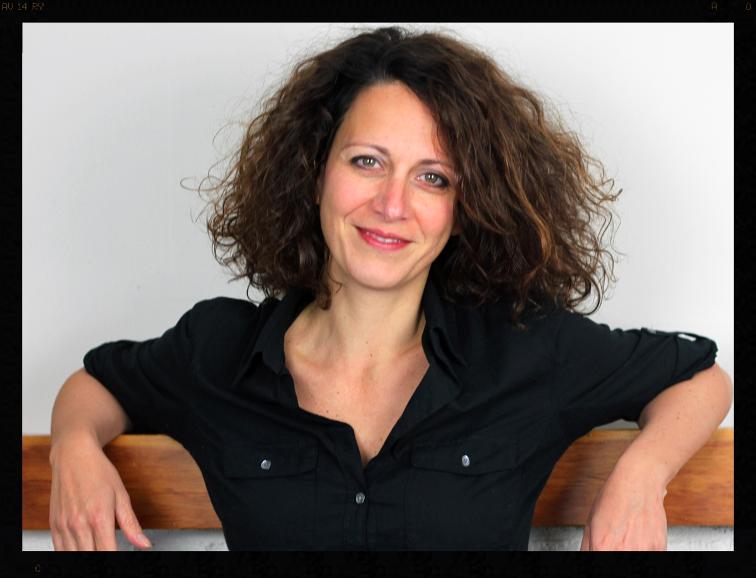 Sandra Kahale
A dynamic workshop leader, Sandra is also a writer, strategist and consultant who specializes in effective online communication. Her workshops harness years of experience helping small, medium and large organizations overcome common communications challenges and connect more powerfully with their online audiences.
Sandra leverages the power of words to inform, inspire and engage. Her workshops reflect her commitment to communicating as an act of service, as well as her keen interest in community building.
The creator of the small business start-up program, The Lunchtime Launch Academy, Sandra speaks on a variety of business and communications topics to large and small groups across the province and around the world.
Learn more about Sandra and her work at www.onwordconsulting.com.
We can hardly contain our delight at Sandra's choosing to be part of the Inspiration Convention team. On second thought - we've chosen not to contain it & have been dancing in the streets about it!!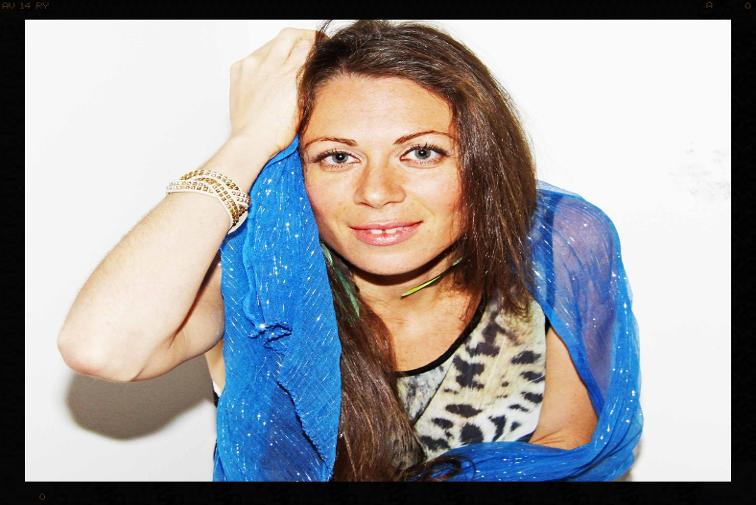 Elisha MacMillan

has served over 2000 women in the past 8 years using the sacred art of dance for empowerment, healing and transformation. A Certified Professional Business & Life Coach, Sociologist & Healer, Elisha believes in the power of dance to manifest, heal, strengthen community, and (re)connect us with our inner JOY!
She draws heavily from her experiences of living in Guinea, Mali and Ethiopia, while studying dance. Elisha has toured starring in Award-winning performances nationally & internationally during her career in African dance, and grew up studying classical dance forms.
In her business Manifest Dance, Elisha helps women tap into their fierce courage and wild pleasure, so they can manifest the life of their dreams. She teaches the art of accessing embodied wisdom, and Woman-Power through sensuality, movement and dance.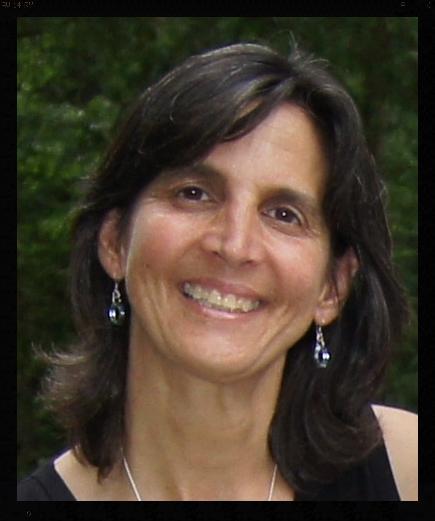 is a Certified Professional Co-active Coach trained by the Coaches Training Institute. With over 15 years of experience working both with individuals as well as with groups, teams and organizations including Outward Bound, Evolve Builders (formerly Havest Homes), Ship for World Youth, Katimavik and the National Coalition Building Institute, Shelley has helped hundreds of people develop a much clearer sense of the difference that they are and can make in the world around them.

"I believe that, at our core, we all want to make a difference, somehow. I love to help people see the divine in themselves, to discern what is most meaningful to them and then support them to fill their lives with more of it. And, I believe that if we all did this, the world would be a more peaceful, loving & joyful place."
Shelley is also the creator of Love Notes, small colourful scrolls with loving affirmations that magically seem to find the right person at the right time.
www.shelleyhannah.ca